We are pleased to invite you to visit our new show
Tourmaline Creations, with an opening reception on
Saturday, October 15th from 5-8pm!
The show focuses on tourmalines, and all the many color color varieties and varieties. There will be new pieces from Kevin Duris, Laura Blanc. Petri Kymlander, Janet Blake, and Josie Moore.
Keep reading to learn more about one of October's birthstones!
The word tourmaline comes from 'toramalli' which means "mixed gems" in Sinhalese, which is a language with origins in Sri Lanka. This is a term that the Dutch merchants coined for the gem pebbles being found in the area of Ceylon, which is now known as Sri Lanka.
As early as the 1500's in Brazil, a brilliant green tourmaline was mis-identified as emerald. It wasn't until the 1800's that tourmaline was discovered to be a distinct mineral type. As a result, people have probably used tourmaline as a precious gemstone for centuries, mistaking the brilliant colors for other stones such as rubies, sapphires, or emeralds.
There is an ancient legend that says tourmaline is found in all colors because it traveled along a rainbow and gathered all the rainbow's colors in it's path. It is easy to see why it is commonly mistaken for different gemstones with colors that range from black, blueish black, brown, rusts, yellows, shades of blues from dark to almost neon, dark green to light green, reddish, pinks, and almost colorless. There are even bi-colored varieties such as watermelon tourmaline which is found formed with green tourmaline surrounding pink, and can be cut to look like a watermelon slice!
Tourmaline is predominately mined in Brazil and Africa, but is also found in the United States (Maine & California), Afghanistan, Sri Lanka, and other locations as well. Some varieties of tourmaline even have their own names, for example Rubellite is a pink/red hue, and Paraiba is an intense blue color found in Paraiba, Brazil. Chrome tourmaline is a vibrate green, colored by vanadium which is the same element that gives many emeralds their color.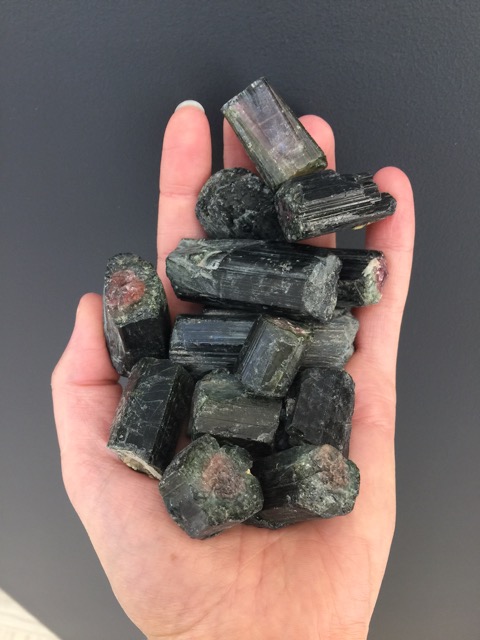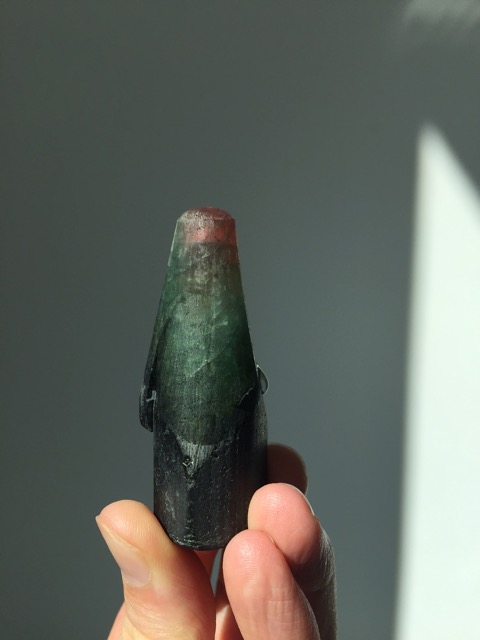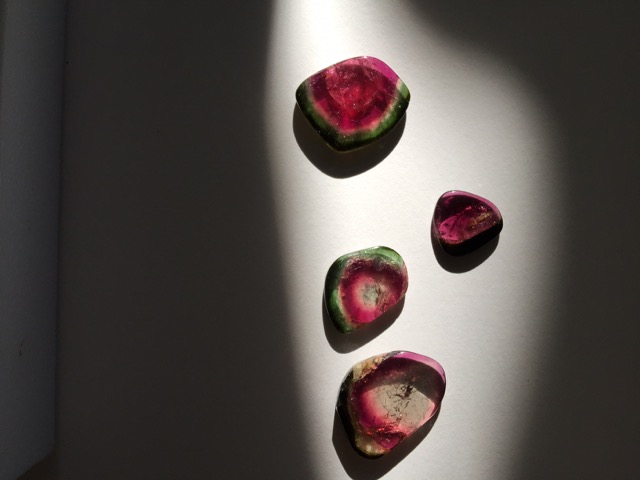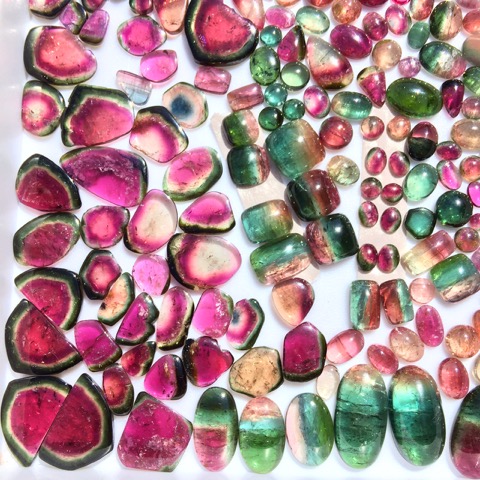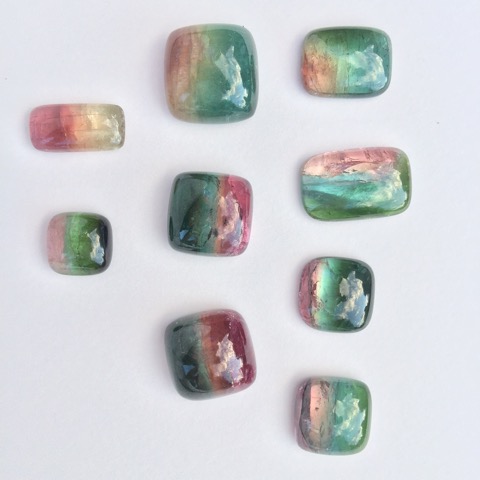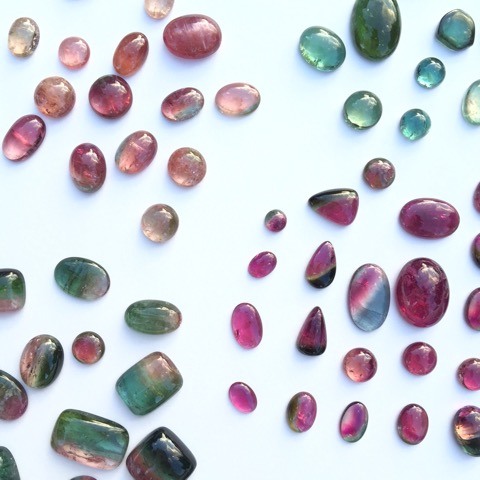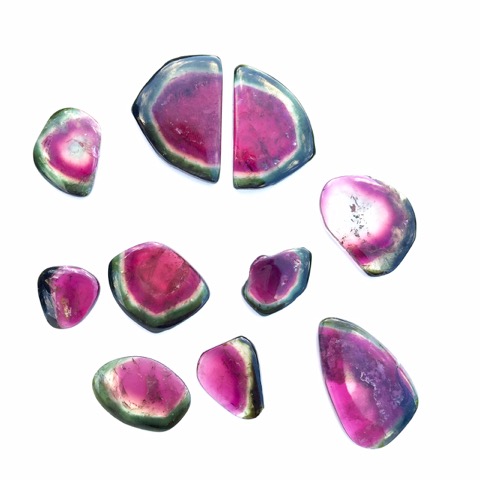 The above photographs are courtesy of Azurz, friends of ours who are wonderful gem dealers and stone cabochon cutters right here in Rhode Island. We are lucky enough to have some great stones from them to turn into wearable works of art for the show, as well as having some loose gemstones available for fun custom projects!
information has been sourced from The GIA